Fostering a Healing Relationship
— Andrew Fountain: May 10, 2018
Outline
The role of relationship in healing
Attachment theory
Core Concepts
Seven Practical tools
Demonstration
Slides will be uploaded to attaching.org
The root cause of psychopathology is aloneness, —which results from sin
Then the L

ORD

God said, "It is not good that the man should be alone…" [Gen 2:18]
…they knew that they were naked. And they sewed fig leaves together and made themselves loincloths. [Gen 3:7]
And he said, "I heard the sound of you in the garden, and I was afraid, because I was naked, and I hid myself." [Gen 3:10]
fMRI example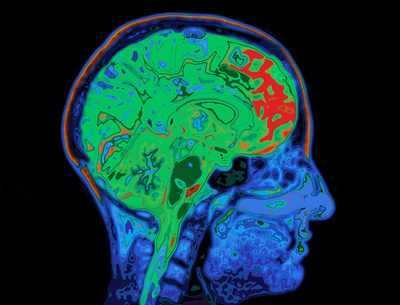 Image source: upenn.edu
Our growing knowledge of the brain shows that so much of it concerns relationship that has been called a "relational organ"
What is the most successful therapy?

Studies of the effectiveness of different therapy modalities
indicate that the kind of modality is much less significant than the quality of relation between the therapist and client.
Overwhelmingly, it almost doesn't matter
It's the quality of the relationship with the therapist!
I find this very exciting because this is what Christians should be good at

We are the love of God manifested to the world!
2. Attachment theory
Famous video from the researcher Ed Tronick
Psalm 27
Hear me, O L

ORD

, when I cry aloud!
      Be gracious to me and answer me!
My heart tells me to seek your face,
      and I do seek your face, O L

ORD

.
Do not hide your face from me!
      Do not push your servant away in anger!
            You have been my help!
Do not forsake me or abandon me,
      O God of my salvation!
Even if my father and mother abandoned me,
      the L

ORD

would take me in.
I would argue that the single biggest advance in psychology in the last 20 years has been the science of adult attachment

Totally different to most of the other secular models, and fits extremely well into a biblical anthropology

Back in the 1900's John Bowlby observed children. What he saw was radically at odds with his Freudian training
He teamed up with Mary Ainsworth who devised a standardized test to see how 12-month old children attached to their mothers
Later Mary Main came up with the Adult Attachment Interview, to test how adults handle close relationships
It has been found that behaviour at 12-months is a strong predictor of adult behaviour

Not only that, but anxious attachment is passed on to the next generation
Even grandparents to grandchildren?
Recent studies at UofT and Ryerson involved 2000 dating couples, and predictions fell in line with expectations

It is unusual in psychology to get such rigorously repeatable hard results across culture and social groups

But the cycle can be broken by the experience of a single safe attachment figure

There are many other places where David uses this same imagery
Isaiah 49
Can a woman forget her baby who nurses at her breast?
Can she withhold compassion from the child she has borne?
      Even if mothers were to forget,
      I could never forget you!
Look, I have inscribed your name on my palms;
      your walls are constantly before me.
Abraham's entire story is about attachment—can he trust God?
Covenants are primarily about attachment
Attachment language is even stronger in the New Testament

Culminating in Union with Christ whose love nothing can separate us from

But the problem is that we have trouble receiving the love of God if we have never had a deep human attachment experience.

Not that God can't supernaturally bridge this gap

But in the normal state of things, the heart of Jesus is that his community should be so filled with divine love

That people would experience God's love through us
Philippians 1
I thank my God every time I remember you…
I always pray with joy in my every prayer for all of you…
For it is right for me to think this about all of you, because I have you in my heart…
For God is my witness that I long for all of you with the affection of Christ Jesus.
Paul's love is a physical manifestation of the love of Christ

They are literally and tangibly experiencing Christ's love through Paul's love
Psychopathology and healing
The rigorous evidence coming from attachment theory indicates that attachment damage is easily the strongest predictor of psychopathology
A secure attachment style predicts resilience in the face of trauma.
The evidence is that a single secure attachment relationship can be a catalyst for healing
A secure trusting relationship between two people provides a secure base for dealing with painful memories and trauma
Healing involves undoing aloneness so that we know we are deeply seen and loved
3. Core Concepts
(I don't have time to develop these.)
3. Core Concepts
People have an in-build capacity for self-healing.

This might seem to run against the truth of the fall, but if you consider that God has built into all of our bodies an immune system and a wonderful healing capacity, then it is not unreasonable to suggest that at some level the brain can self-heal when placed in a safe and healthy environment. (of course this built-in healing is damaged by sin)

Healing comes from "undoing aloneness":
A new deep and secure attachment relationship with a trusted "stronger and wiser" for exploration of old trauma, and a new experience of attachment that can be taken out into other life relationships.
Our stance is not impersonal. Not only are we vulnerable and self-disclosing (essential for attachment) but suspend our own needs for the sake of the one we are helping to be a "true other".
Healing begins to take place right from the very start.
4. Seven Practical tools
4. Seven Practical tools
Creating safety through empathy and self-disclosure

Other tools include vocal rhythm, intonation & pitch together with non-verbal communication
The individual's reaction to different interventions must be carefully tracked because of wide individual differences, e.g. in attachment style.

Privileging the positive, not the pathological

The natural tendency is to go to the pathology, but instead they should actively look for what is going well, the new and the different.

Moment to moment tracking

Noticing small changes in posture, movement, facial expressions, eyes and voice.
4. Seven Practical tools cont'd
Making the implicit explicit

"I just noticed a big sigh—tell me about it!", "I'm feeling very moved by what you just said"

Privileging the "here and now"

"What does it feel like right now to have shared that story with me?"

Affirming and delighting in the person

"I am so impressed at your courage in making that connection.", "It's such a joy to see the way you are growing as we do this work together"

Asking permission and being respectful

"Would it be ok with you if we slowed down and explored how that made you feel?"
5. Demonstration
"well Eric, I must confess I feel a little bit vulnerable doing a demo like this for the first time in front of these people"
I want to tell you, I'm so pleased to see you, and it must have taken a bit of courage to agree to see me, so well done!
…
Updated on 2018-05-10 by Andrew Fountain